Alexander manages one branch of a mid-size BHPH dealership.  He comes in daily and spends an hour assigning and prioritizing leads his team needs to work.  His sales team start their day by sending each new and uncontacted lead a personal text message.  Alexander and his team spend about 2,880 hours annually on these tasks before moving on.  Don't be like Alexander: he doesn't know he can save time with CRM by automating these tasks.
When a business effectively uses CRM, assignments and workflows are set immediately while automated campaigns send custom texts/emails to leads.
We will discuss the benefits of using automation in your CRM processes and how you can use these tools in your processes.  We will also go over why your salesman shouldn't text every new prospect.
Benefits
---
Increase in user productivity
Enhance customer satisfaction
Improve re-engagement with missed opportunities
Effortlessly build brand loyalty
Enhance sales process and reduce lead conversion time
Better customer retention rates
Automated lead qualifying
One of the biggest benefits you will see when you implement CRM automation is an increase in user productivity.  When leads go cold, it is beneficial to move them to a nurturing workflow so your sales team can focus on hot prospects.  Customized business rules can move leads to these new workflows automatically.  With automated alerts and notifications, your salesperson will still be notified if a lead becomes interested again. In this way, they can focus their energy on prospects that are ready to get the keys to a new car!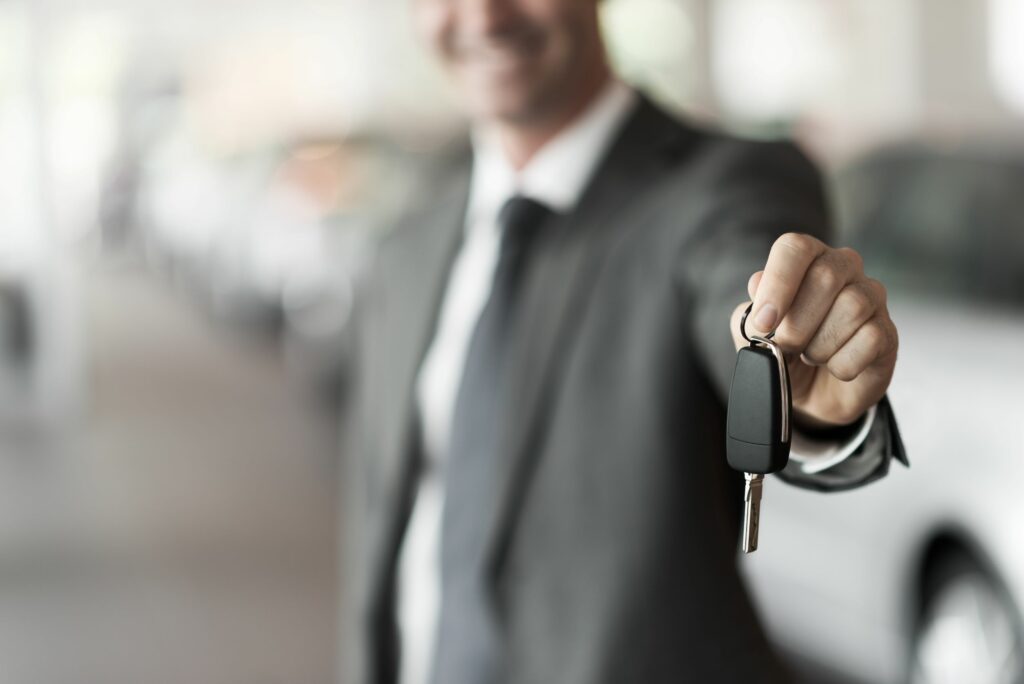 The variety of customized business rules and campaigns available in today's modern CRM, easily increases customer satisfaction. With long-term drip marketing, dealers can set up automated follow ups for:
purchase anniversaries,
updates on policies and hours,
holiday messages,
reminders for maintenance or service,
and a variety of other canned follow ups.
An often-forgotten benefit of remaining in contact with your customer is that it also builds brand recognition. This benefits your business as that customer will return to you and bring their friends and family!
cyclCRM's integration to Deal Pack allows for effortless low balance and upgrade campaigns.  Triggered by real-time payment updates, automated texts/emails can increase customer retention rates. When a low balance campaign is triggered, cyclCRM simultaneously places that customer in a salesman's workflow.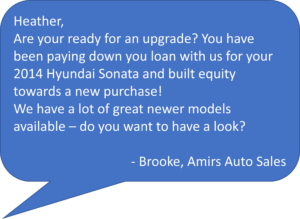 Your CRM can update customer profiles and assign them to your team for successful re-engagement with past customers or missed opportunities.  A robust CRM  automatically qualifies your leads as soon as they are entered into your database.  cyclCRM uses tools such as scoring and evaluating the lead's source.  These automated updates are essential to keeping prospects and customers in proper workflows.
Business rules and automations ensure no one falls through the cracks at any stage.
These can be used for sold customers nearing the end of a loan, those qualified like above, for prospects that bought at another dealership, or even for those that could never be contacted.
Modern CRMs provide multitudes of tools to speed up the sales process.  Consumers have moved online and when they are ready to buy – they want the process to be effortless. With automated tools available in your CRM, you can keep up with this demand. For instance, cyclCRM uses customized Rating Models to score credit applications immediately.  This fuels business rules which handle the underwriting process and trigger automated texts with available vehicles.  In the same step, cyclCRM sends customer data to the DMS (Deal Pack). With Automated Car Buying, customers view and select the vehicle they want to purchase without ever having to leave their home!  Tools like these remove friction in the customer buying journey.  Not only is this a great feature to boost customer satisfaction, but it also reduces the time it takes to convert leads.
Seamless integration between a robust CRM (like cyclCRM) and DMS means the entire buying process can be completed online.  Using the Automated Car Buying feature is just the first step at streamlining this process.  Other tools such as Docusign and Digital Loan Jacket (through Deal Pack) along with scheduling a pickup or delivery using an integrated calendar tool in cyclCRM makes the process touchless.
After reviewing the power of CRM automation, do you know yet why you shouldn't text your prospects?  The answer is simple – you should automate your CRM to do it for you!  What Alexander did not realize is that while he is prioritizing and assigning those new leads, he is missing opportunities. Data shows it is imperative to connect with a prospect within the first 15 minutes before that opportunity is lost! Alexander should be utilizing his CRM to automate those processes, for example:
When a lead is submitted, they receive a personalized text or email about the dealership or any programs available at that time.
An application can be immediately scored, and underwriting decided while placing the lead in a prioritized workflow.
If the lead submitted lead submitted an interest vehicle from a preferred source, an appointment scheduler is sent to book a test drive for that vehicle.
If a salesman has not been able to reach a prospect, an automated daily follow up can be sent until it captures the prospects' attention.
If a salesman has not worked a prospect for a few days – business rules reassign that prospect automatically to a new salesman.
Prospects that have been in the database for a specified time can automatically be assigned a nurturing status so sales members can focus on hot leads.
Simply put: automating your CRM will enhance your processes and create more opportunity for success.